Private Dining and Events
Overview
Events at the Westbury promise fine service and style, in a beautiful setting with a choice of 2 private event rooms ranging in size from 10 up to 80 guests seated, and up to 120 for standing receptions.
With a variety of room styles and event options, from atmospheric evening settings to modern daytime event, there is a wide range of options to choose from and our expert events team will be there to plan all details of your prestigious event from start to finish.
For more information, or to arrange a viewing please contact the Private Dining & Events Team:
Telephone: +44(0)208 382 5446
Email: conference@westburymayfair.com
Pine Room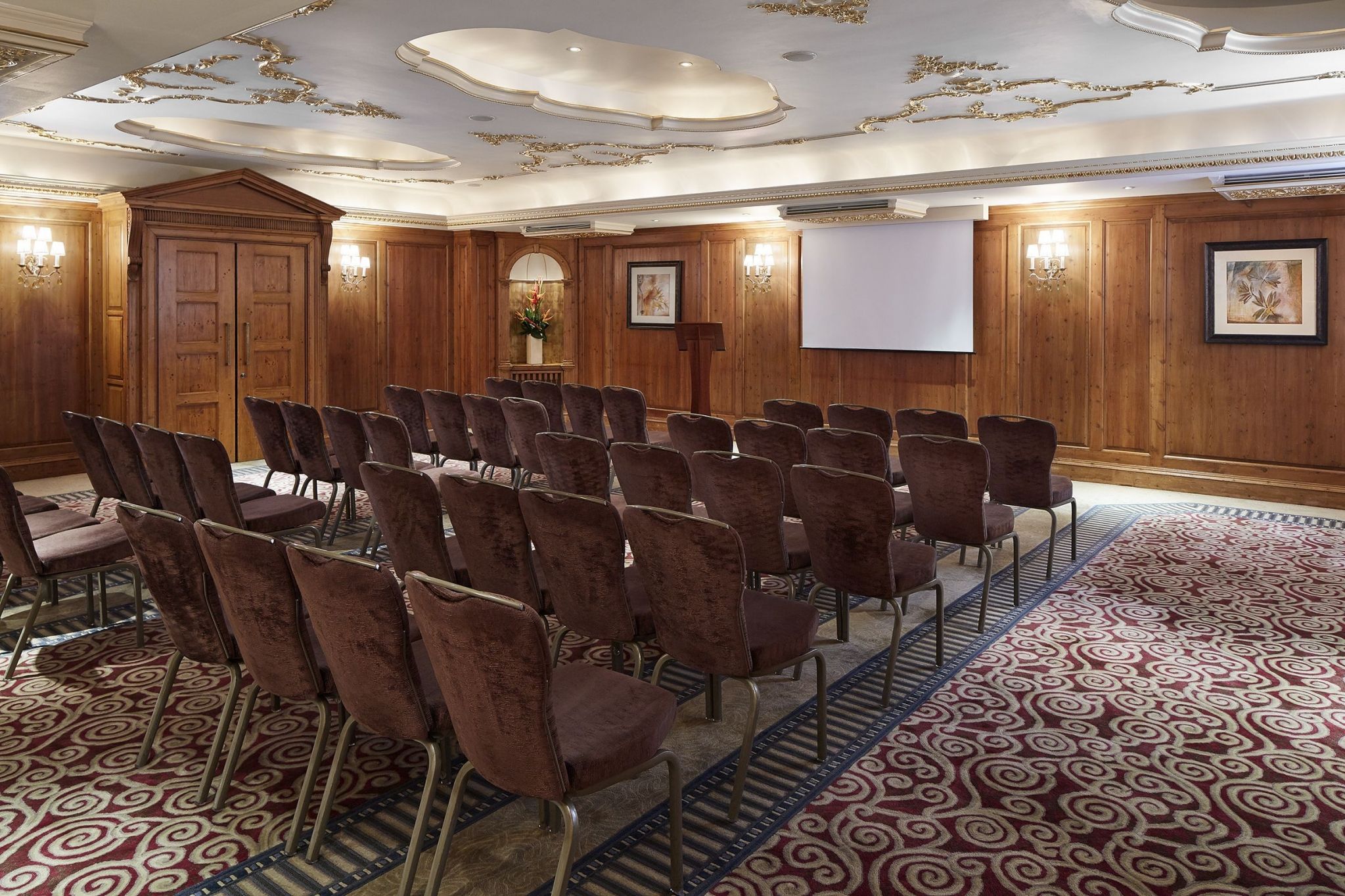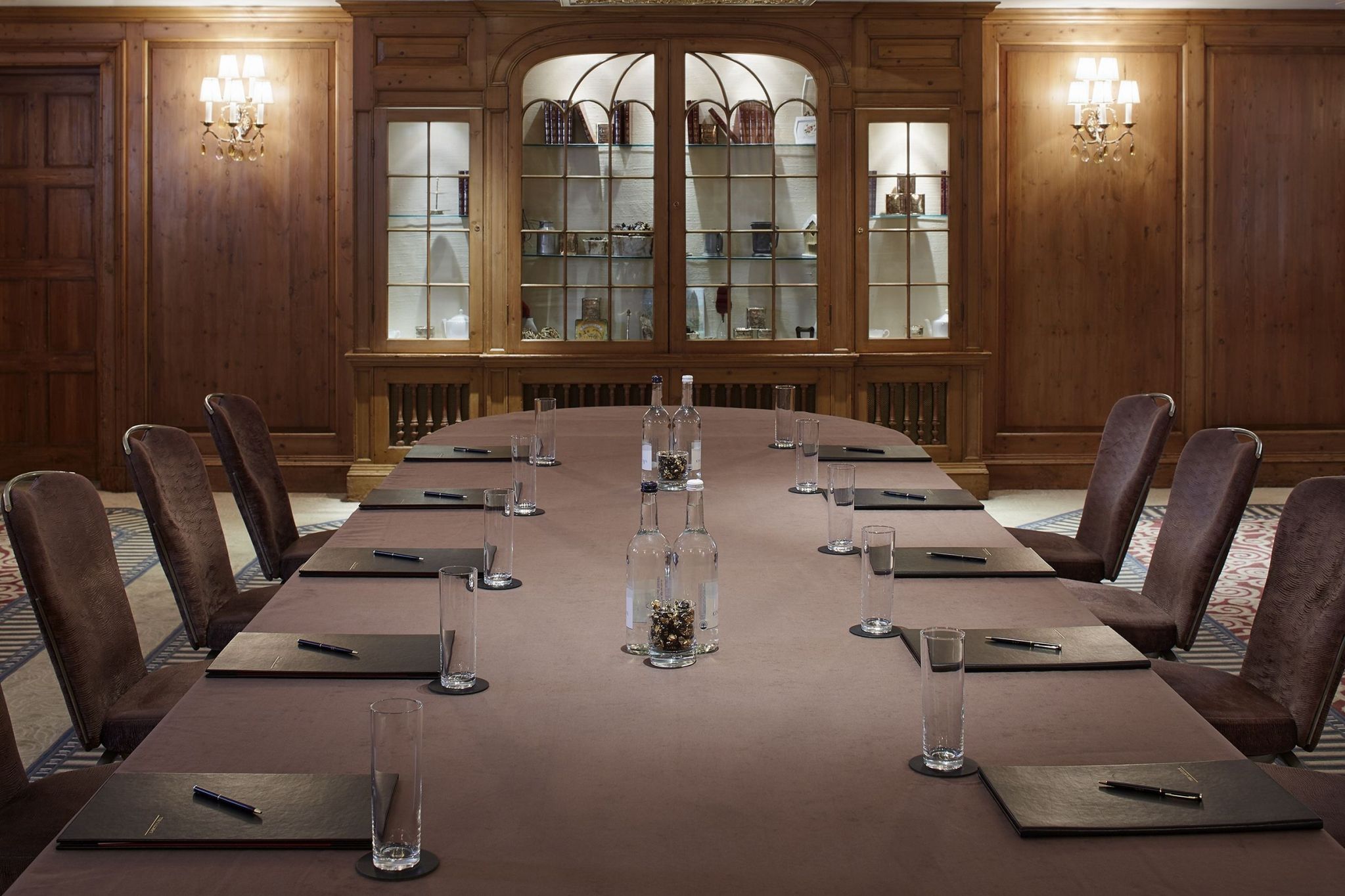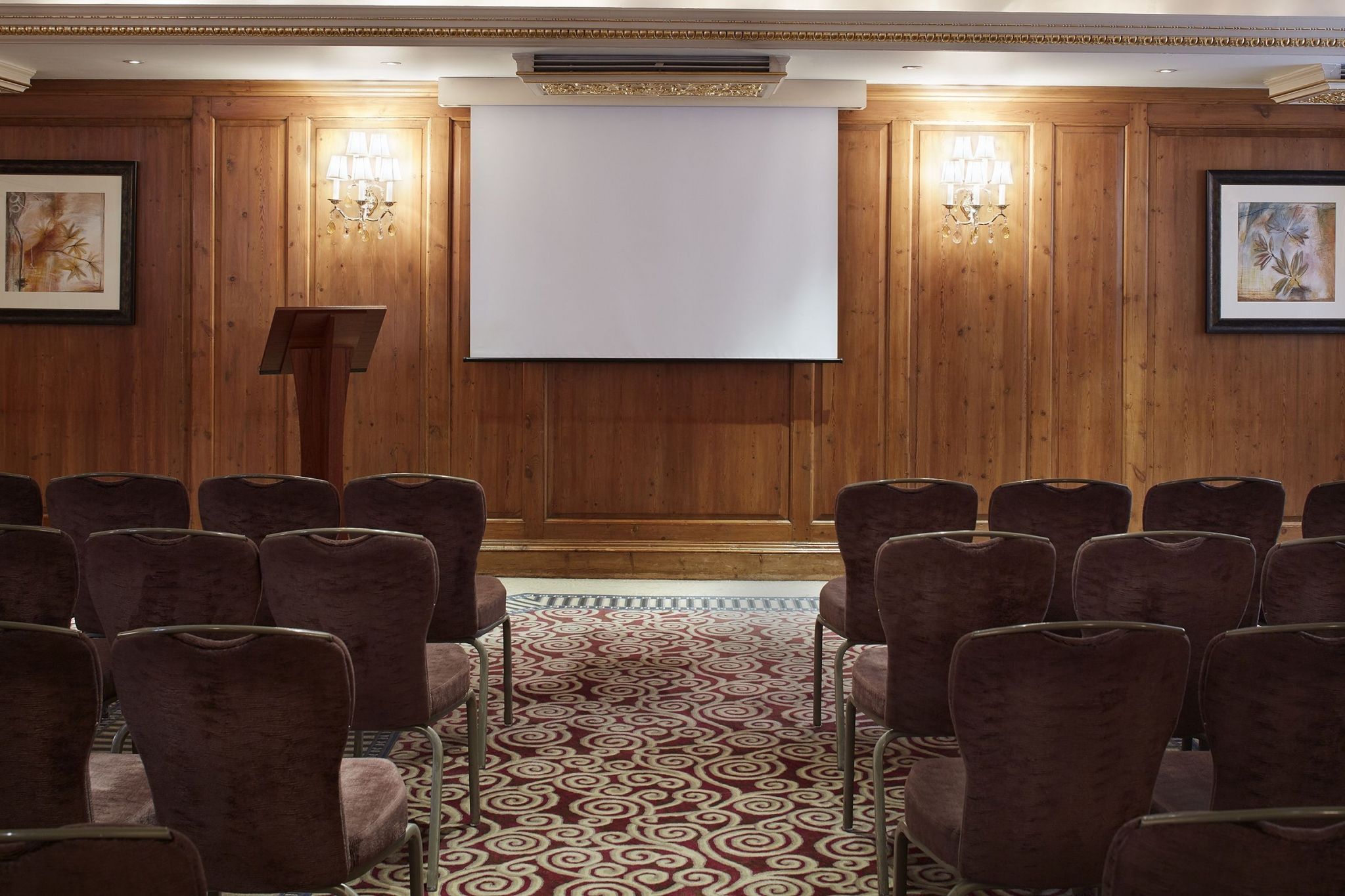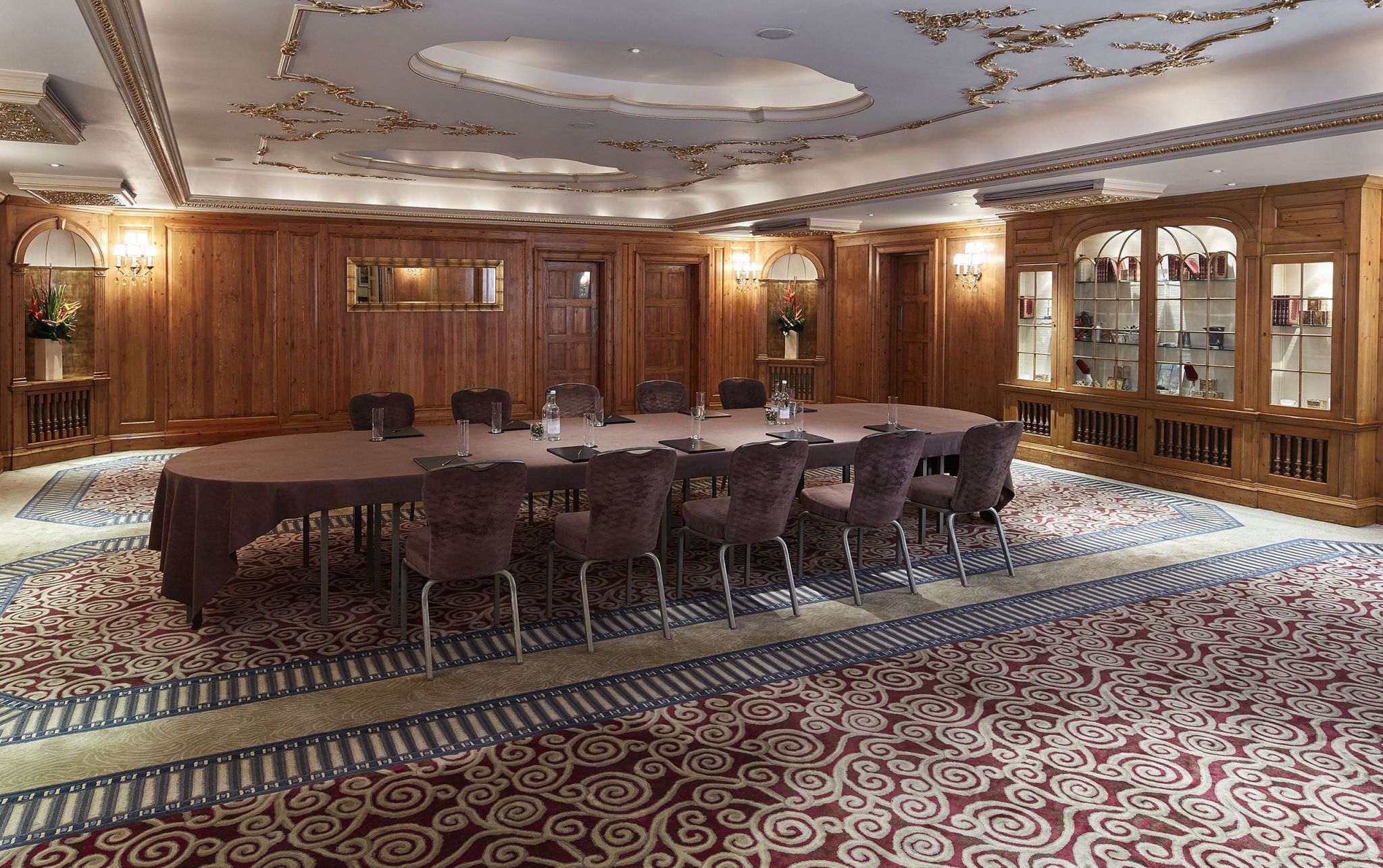 Located in the coveted main foyer of the hotel opposite the chic Polo Bar, the Pine Room is a sumptuously decorated private room adorned with baroque ceiling detail and pine walls for a warm and social atmosphere.
Catering for various events from private dining to reception-styled events and meetings, this room provides a gentlemen's club-style setting for social, daytime and evening events. For an added exclusive touch, additional entertainment options, such as live music, can be arranged to serenade you while you enjoy the tranquil ambience.
Amenities include a large fitted plasma screen, house technical support, and optional bar and occasional furniture
+44(0)208 382 5446
conference@westburymayfair.com
Capacities
Standing 100
Private Dining 60
Theatre Style 80
Classroom 35
Cabaret 40
Boardroom or banqueting 35
Mount Vernon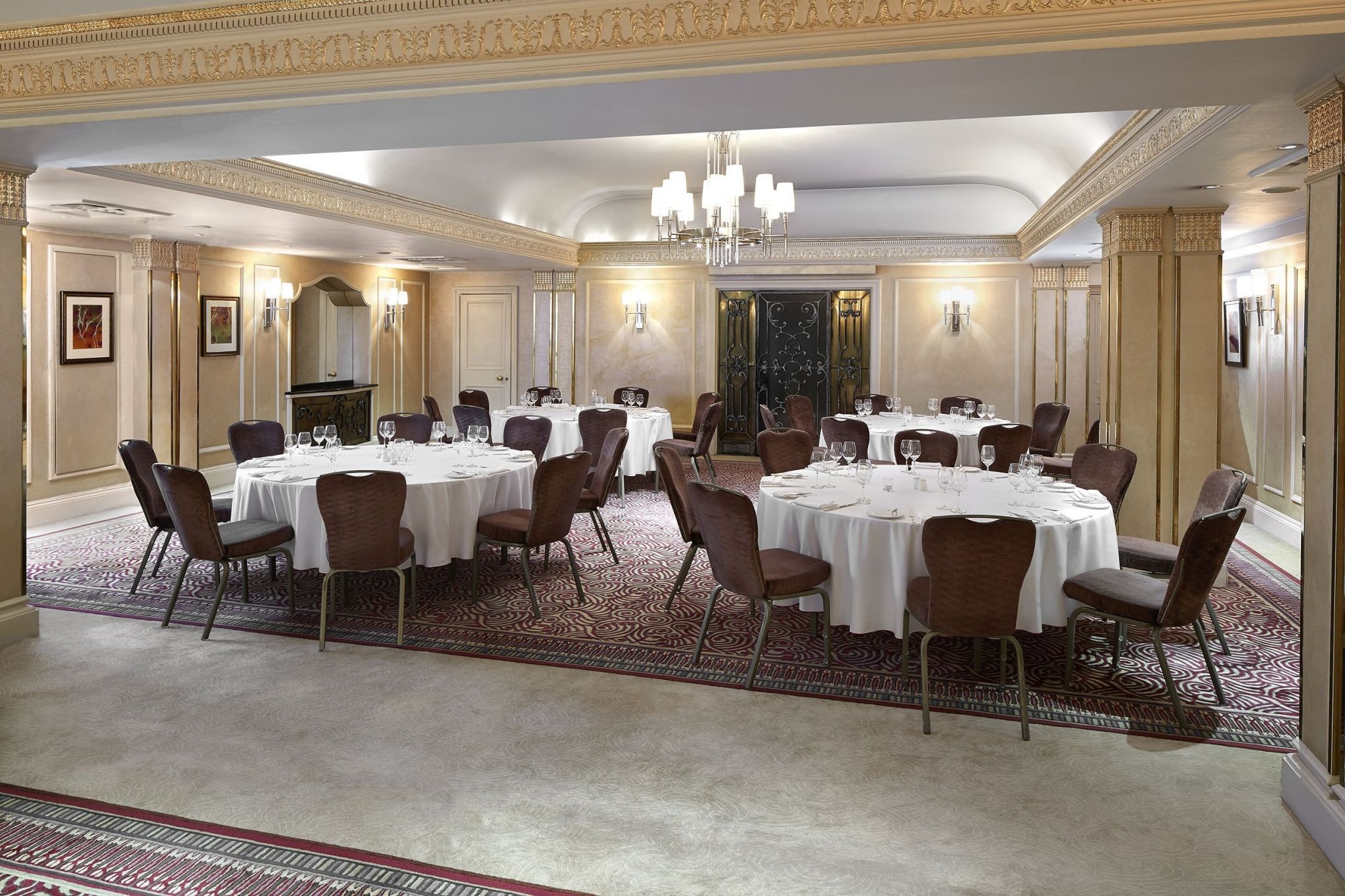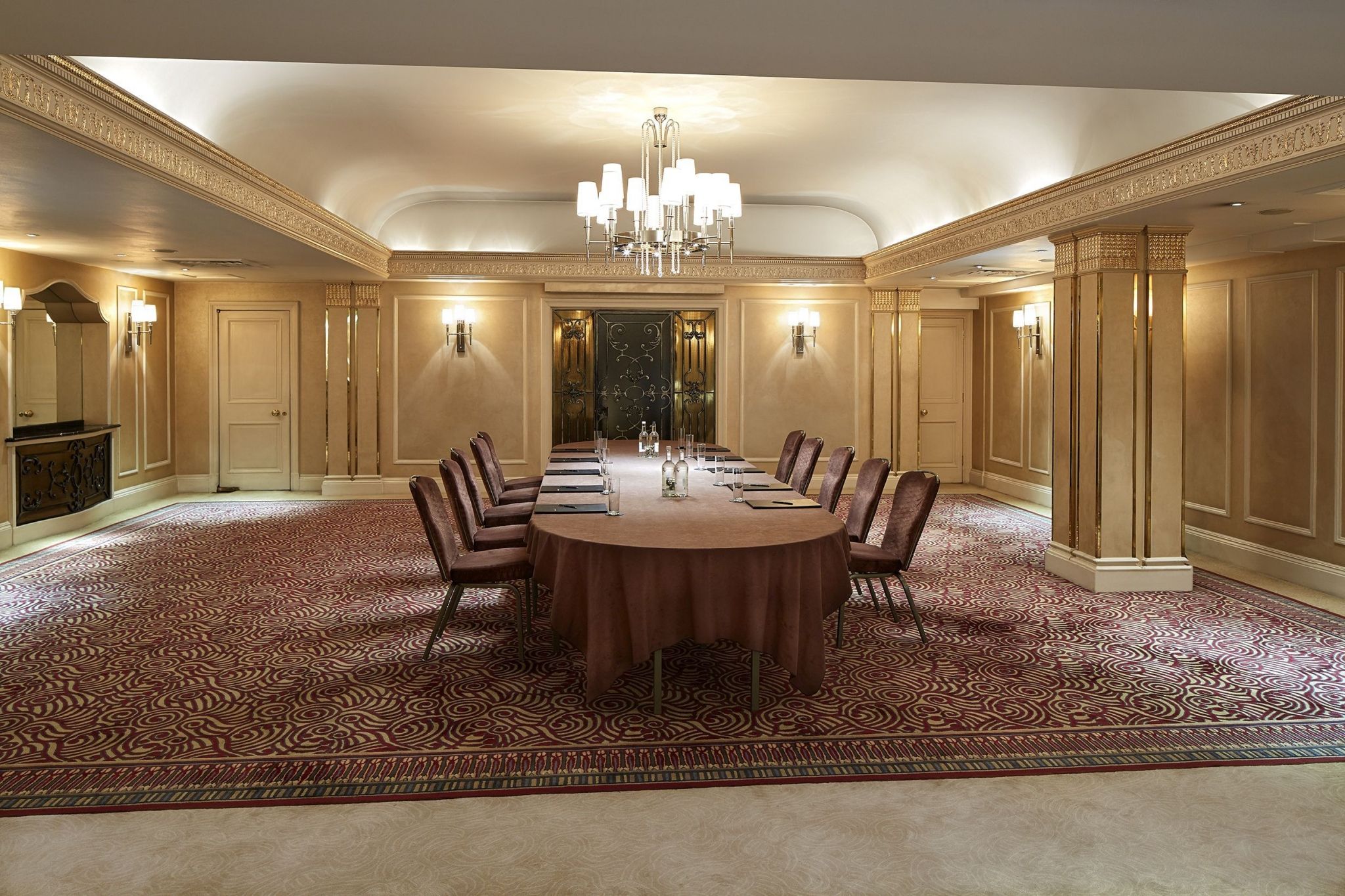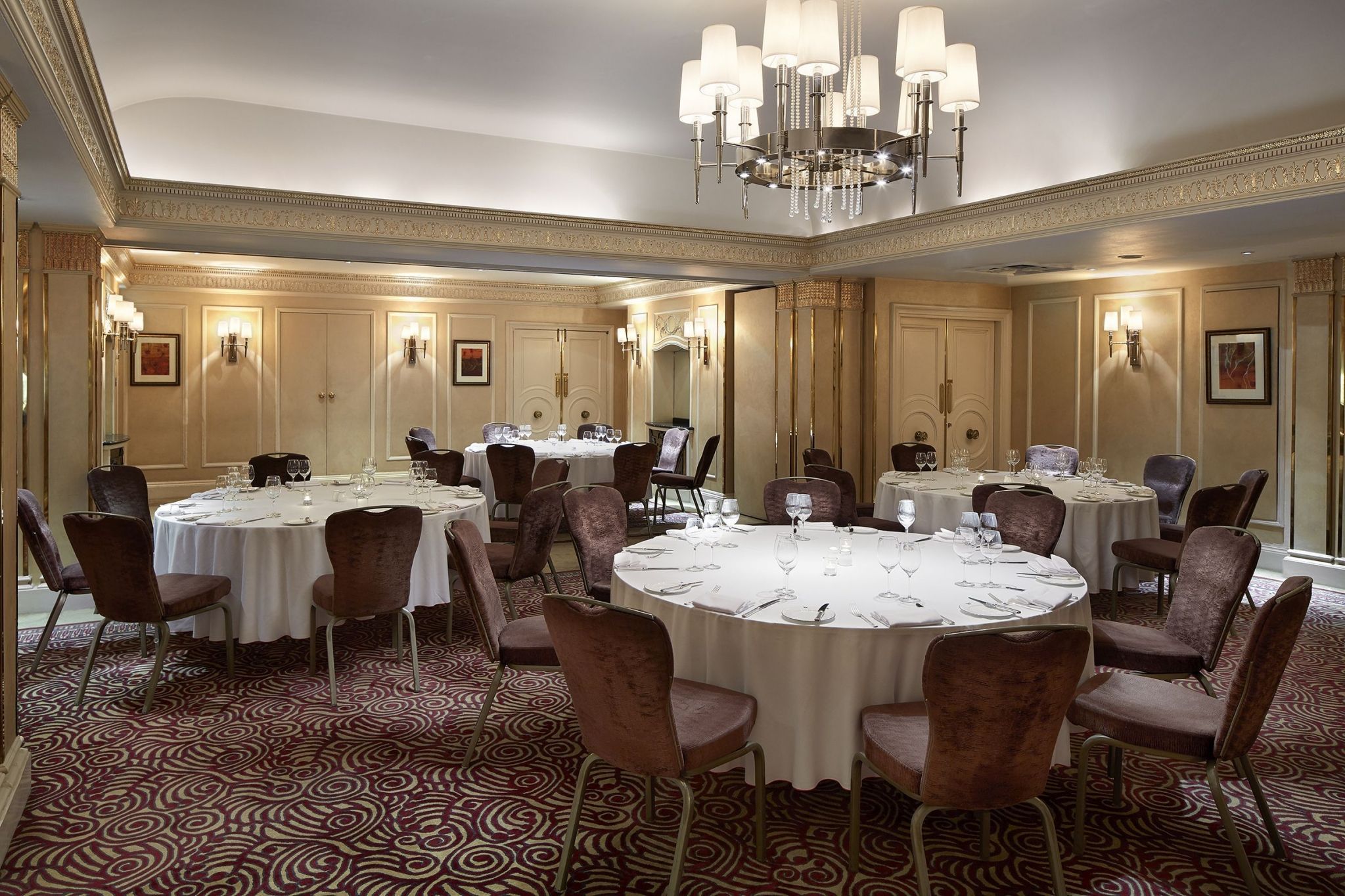 The Mount Vernon exudes an art deco essence in a stylish private setting. This room can offer a private dining event space, a setting for receptions and social events, or provide a relaxed locale for meetings and seminars.
Amenities include a large fitted plasma screen, house technical support, an optional bar, occasional furniture, integrated back ground music system and a movable wall divider
Capacities
Standing 120
Private Dining 80
Theatre Style 100
Classroom 45
Cabaret 40
Boardroom or banqueting 35
Michelin Starred Private Dining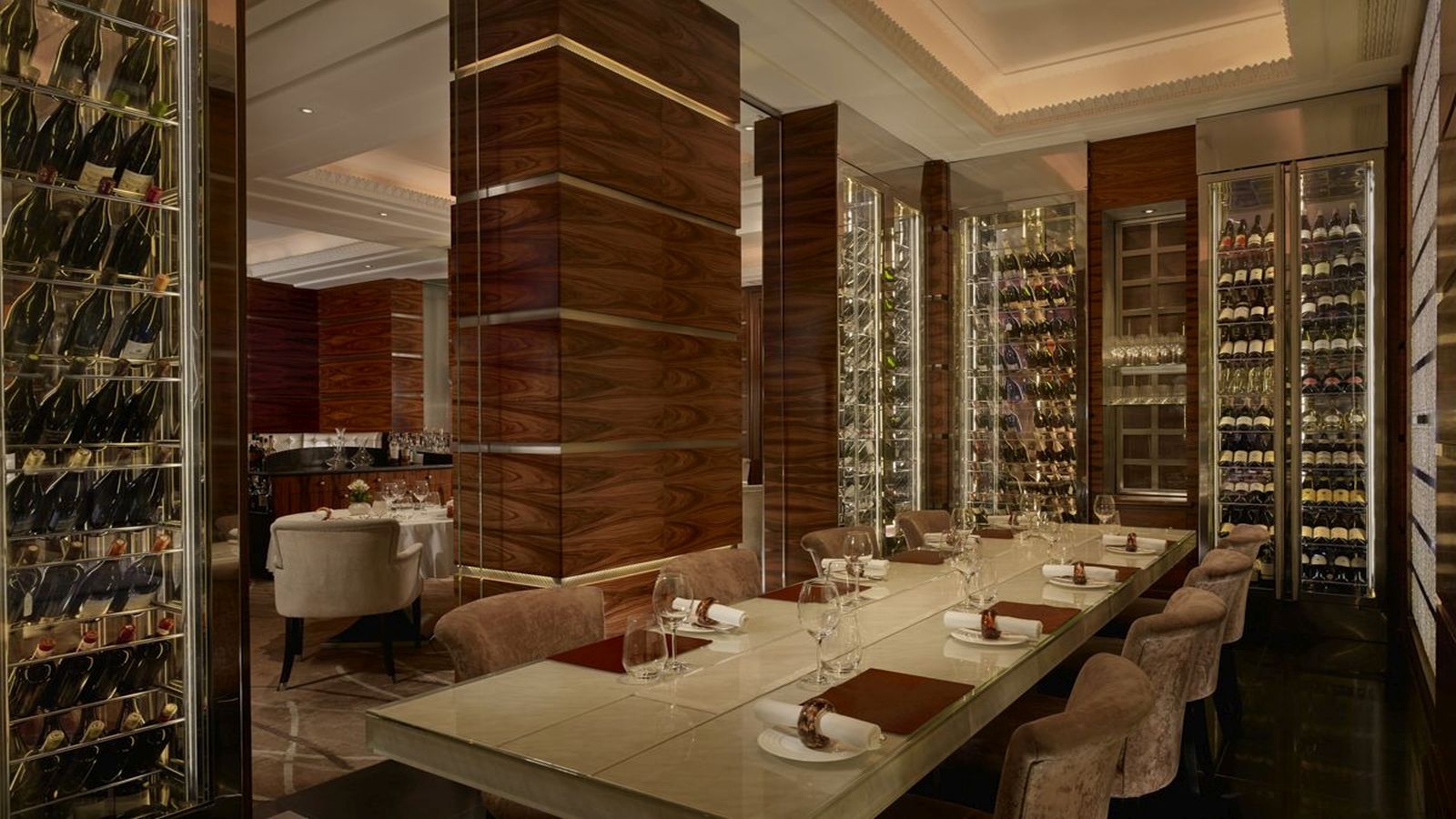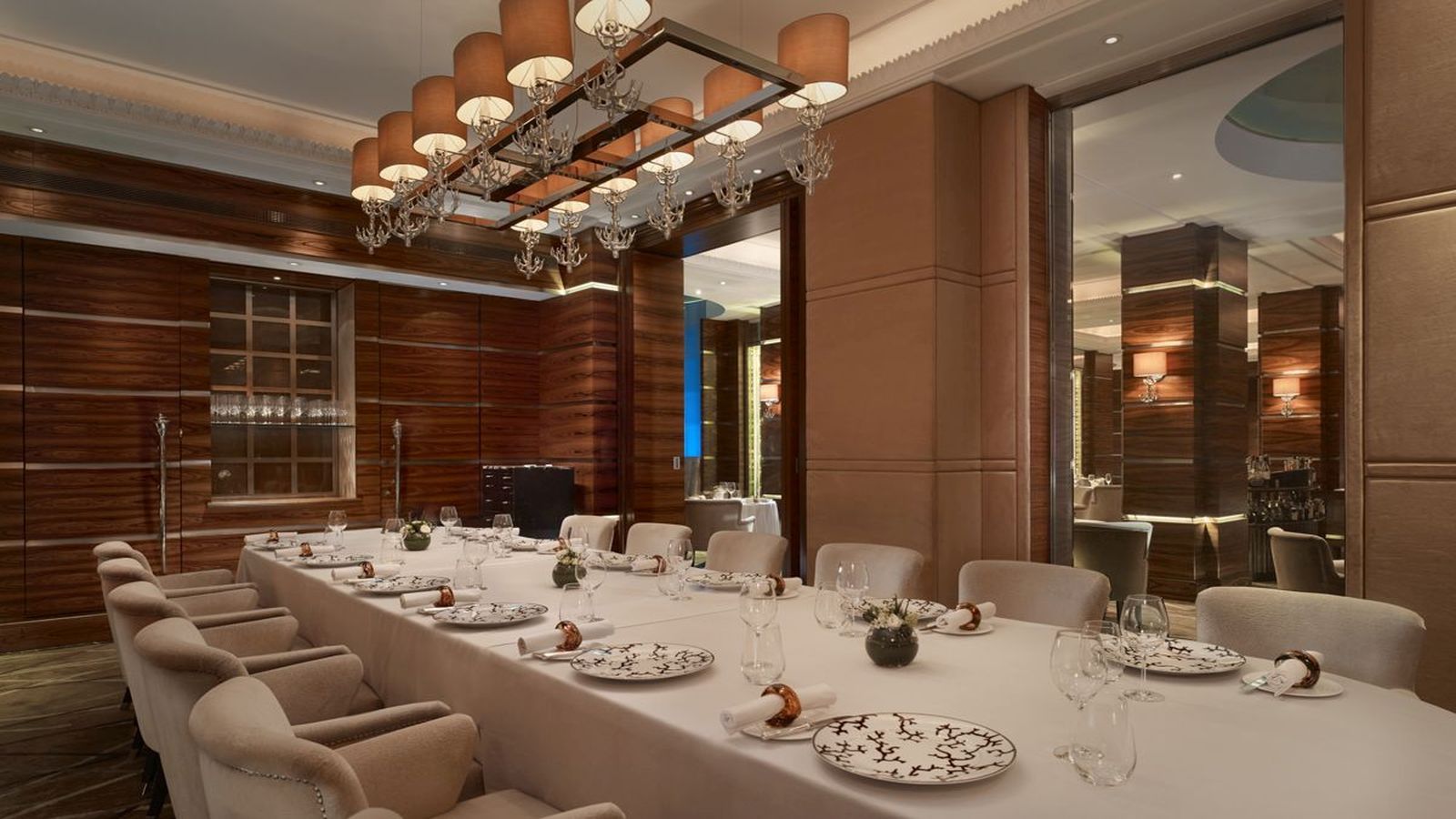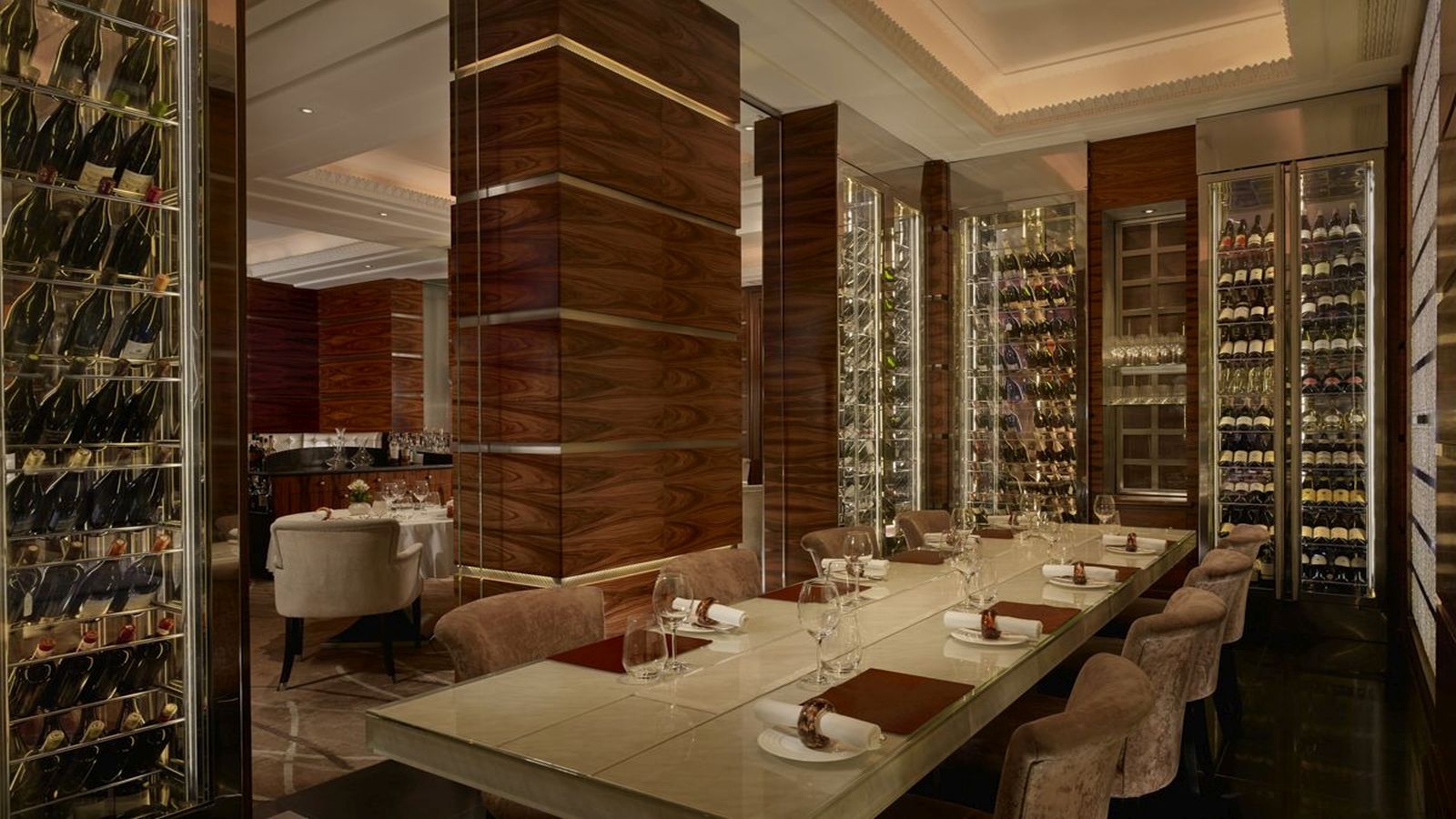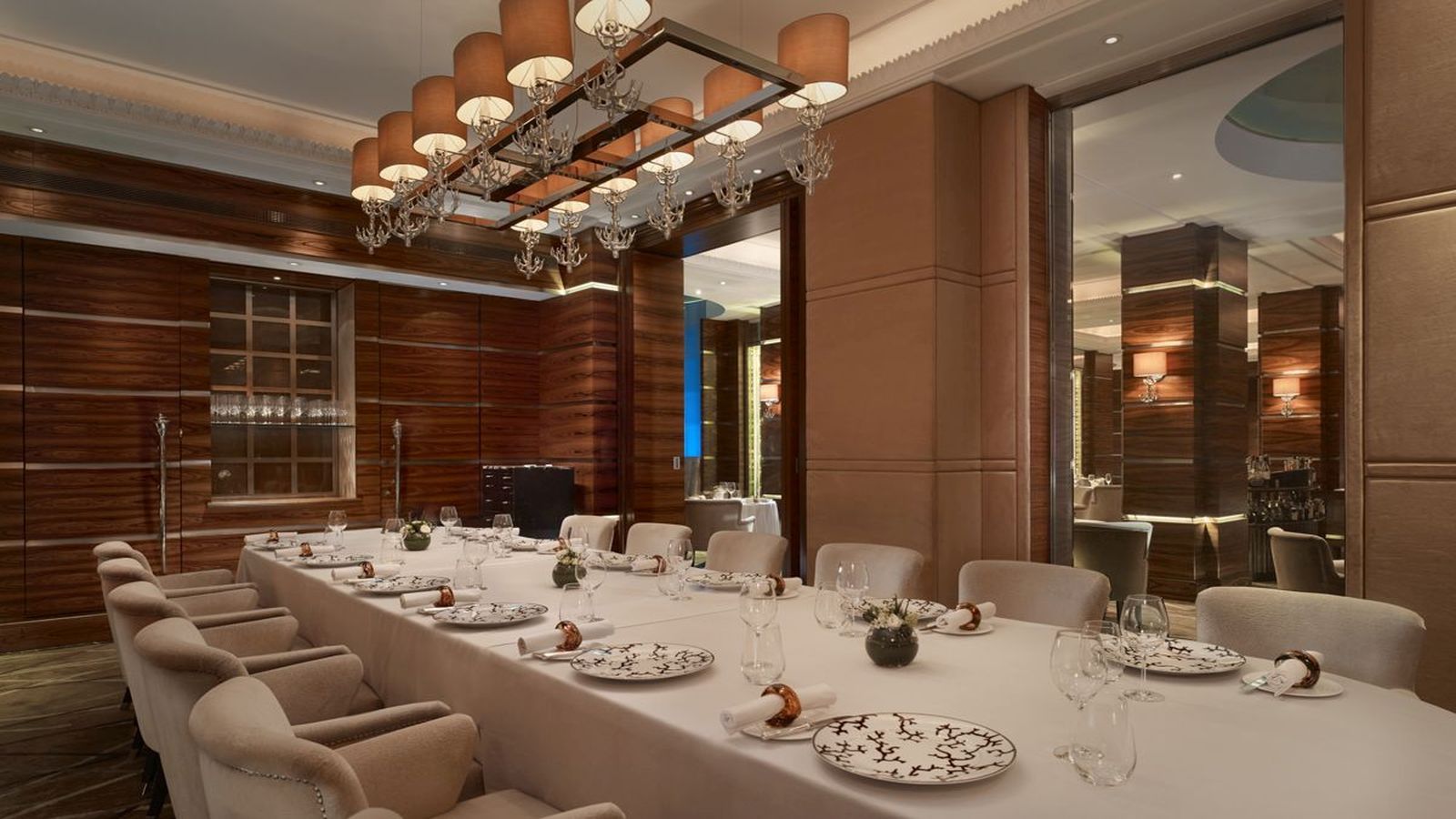 Home to the Michelin-starred 'Alyn Williams at The Westbury', we offer a choice of two unique dining rooms lending exclusivity to your private event that will render any occasion truly memorable.
The Wine Room is an atmospheric, glass-enclosed space within the restaurant, affording privacy but also allowing customers to witness the busy dining room.
Accommodating up to 8 people around a handsome honeyed glass table, The Wine Room is surrounded by 600 bottles of wine where guests can enjoy bespoke menus, designed to compliment their wine choices.
The Aspen Room – a gorgeous extension to the restaurant and is favored for exclusive private dining events which can host up to 18 seated guests.
The décor matches that of the main room with rich rosewood paneling, chairs covered in cream gaufrage velvet and bespoke lighting with hand-blown glass.